Nov 21, 2022
MS Teams
TACym Learning Series - Drilling and Blasting Practices in Tunnel Construction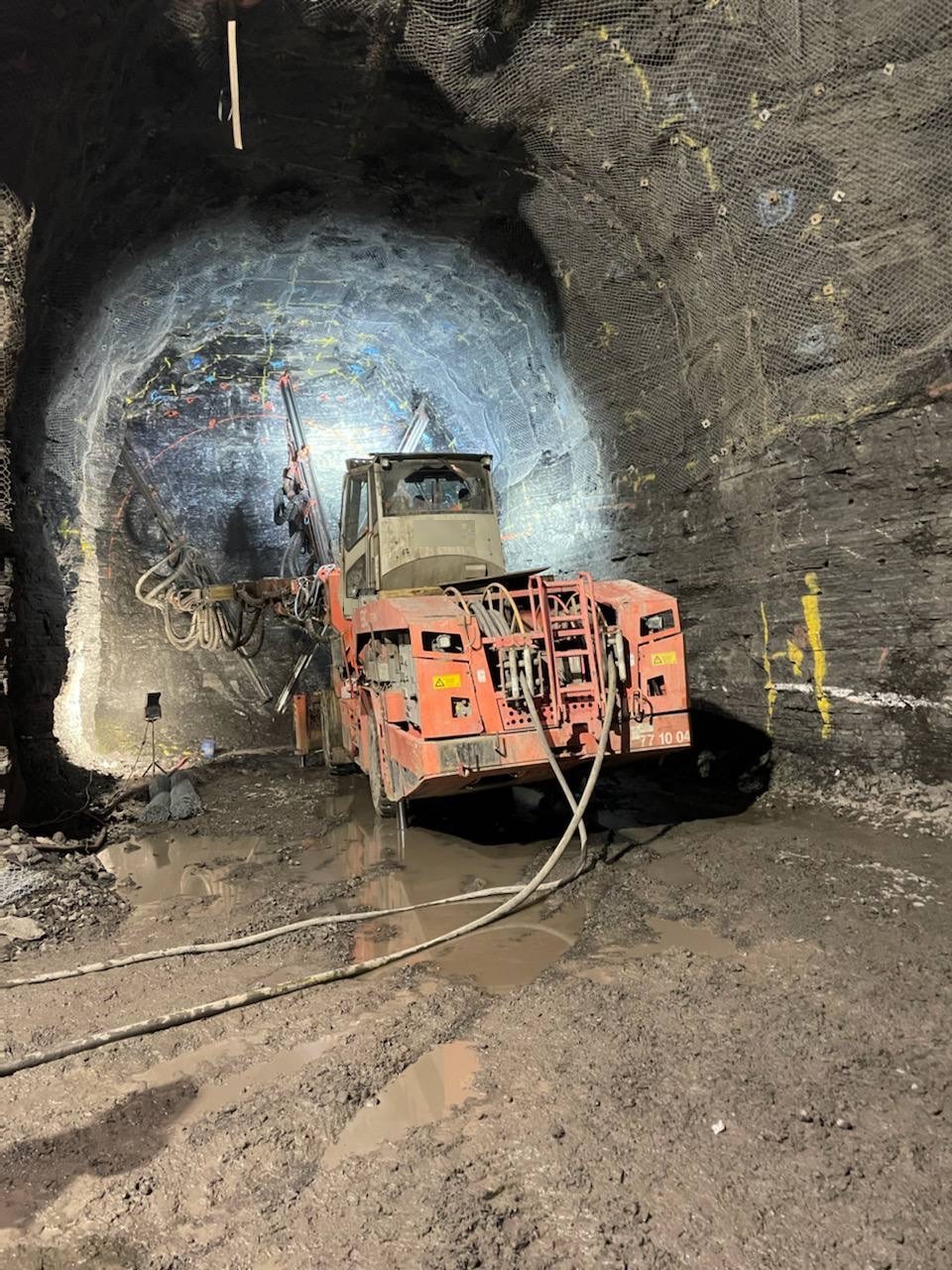 The TAC Young Member's Committee is excited to announce next in our educational series for our members. Focused on introductory topics, the webinar series will strive to teach basic tunnelling themes not often taught in school but beneficial to those working in the industry. If you're a student, just starting your career, or someone who likes to continually learn, then you'll be sure to pick-up something new.

Abstract:

This 60-minute webinar will introduce technical concepts pertaining to the use of explosives for fragmentation and extraction of rock during the construction of tunnels. The presentation will be divided in two segments: fragmentation and detonation theory, and explosives types and special applications. The first segment will present a broad overview of key concepts associated with rock fragmentation by blasting. This segment answers basic questions such as what causes rock fractures during a blast? Or how important are gases in the fragmentation and projection of broken rock? The second segment will give an overview of the different explosive products used in the industry and present a series of applications pertaining to rock blasting in tunnels. Some case studies will briefly be discussed to highlight some challenges associated with vibrations in urban environments.

Speaker Bios:

Jonathan D. Aubertin

Jonathan holds a Mining Engineering degree from McGill University (Montreal, Canada). From 2012 to 2021, he held various roles with mining Company Windsor Salt and US parent company Morton salt, working as a mine engineer, production engineer and general supervisor. Jonathan completed a PhD in Geological engineering in 2020 while working at the Weeks Island mine in Southern Louisiana. In 2021, Jonathan transitioned to an academic role as an assistant professor at École de Technologie Supérieure in Montreal, Canada. His research work focuses on rock blastability, rock mass characterization, and time dependency in rock engineering.

Marc Antoine Prince Larose

Marc-Antoine is a drill and blast consultant with BBA Consultants. Marc graduated as a mine engineer at McGill University, Montreal, Canada. He then held various engineering roles with Explosives manufacturing companies Dyno Nobel and Maxam. Marc transitioned to his current role with BBA in 2018. He now supports mining operations and construction projects with the design and optimization of blasting practices. In his role with BBA, Marc gets to offer training and educational support with private companies and academic institutions. Marc has given several lectures at McGill University and École de Technology Supérieur to share about his passion.

When: Monday, November 21st, 2022 at 12pm (EST) / 9am (PST)

Please reach out to info@tunnelcanada.ca for the meeting link and details.
Contact TAC-YM@tunnelcanada.ca
Dec 01 - Nov 01, 2022
The Royalton Hospitality Inc. 8201 Weston Road. Vaughan ON L4L 1A6
TAC Ontario 2022 Year End Social & Santa Barbara Day celebration

The TAC-ON Year-End Social will be returning this year on Thursday, December 1st, 2022. Join us for drinks, buffet dinner, live music, prizes and raffles and much more. Doors open at 6:00pm.

Online Pre-Registration is required; admission at the door will be limited and accepted in the limits of space available. Payment at the door is by CASH only. Group registration not available. To register visit https://events.eventzilla.net/e/tac-ontario-chapter-2022-yearend-social-2138572935

Corporate Membership allows for 2 admissions as member (to be verified at the door).

Showcase your company at the year-end social.

Sponsorship opportunities are available.
 
$1,500 Platinum sponsorship entitles for 10min presentation of your company at the event, additional two free admissions, as well as your company logo on banners and fliers for the event.

$750 Gold sponsorship entitles for posting banners and fliers with your company logo and one additional free admission.

(3 sponsorships available)
Contact onttac@gmail.com