Young Members
In 2014, the TAC Young Members Group was initiated after the official formation of the International Tunnelling Association Young Members Group. The Tunnelling Association of Canada is very supportive of young professional and student involvement in the industry and recognizes how much the next generation can bring to tunnelling!
The TAC-YM Group provides a platform for communication between students, young professionals and mentors within the industry. There are opportunities to attend professional talks and presentations, as well as site visits to active construction sites and operating tunnels.
If you are interested in becoming a TAC-YM, click here and join today! All young professionals under 35 are welcome, and students of any age! If you happen to be more experienced than 35 we also encourage your involvement in a mentorship role.
If you are interested in becoming more involved with the TAC-YM please email TAC-YM@tunnelcanada.ca. Check out our Facebook page for photos of previous site visits and events!
The current TAC-YM Senior Leadership are: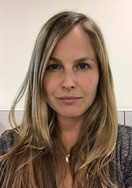 Nichole Boultbee - TAC Director for Young Members,
Squamish, BC,
nboultz@hotmail.com

Nichole was an inaugural member of the ITA-YM steering board and helped the board shape the International Young Members group. She is currently on the TAC board of directors as the Young Members Representative. Nichole spent over 12 years working mostly in tunnels for Golder Associates before returning to school to complete an M.Eng. in Geological Engineering at UBC. She worked for Michels Canada on projects in Vancouver and is now working for Aldea Engineering Services.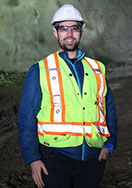 Timothy Packulak
, PhD, P.Eng., P.Geo - TACym Co-Chair, Canadian Representative for ITAym,
Kingston, ON,
t.packulak@queensu.ca
Tim has been actively encouraging Queen's University students to get excited about tunnelling, geology and how both together provide a story which some of the excitement that comes with designing underground structures. Tim is Co-Chair of the TAC Young Members group (with Michael Dutton) and is the current representative of TACym to the International Tunnelling Association Young Members Group (ITAym). Previously, Tim was with KGS Group Consulting Engineers in Winnipeg, MB before returning to Queen's University to complete an advanced degree in rock mechanics and tunnel engineering. He is currently a PhD Candidate at Queen's University within the Queen's Geomechanics and Geohazards Group.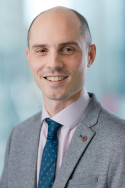 Michael Dutton
, P. Eng, Co-Chair,
Toronto, ON,
Michael-G.Dutton@arup.com
Michael Dutton, P.Eng, is a Senior Tunnel Engineer in Arup's Toronto office. He received a Masters in Structural Engineering from Queen's University, Kingston Ontario, in 2012 before joining the Underground Infrastructure team at Hatch (formerly Hatch Mott MacDonald). Since joining Arup in 2018, he has been a key member of the tunnel engineering team in Canada and now contributes his expertise globally. During his +10 years in the industry, Michael has gained a wide range of engineering design experience related to underground construction in a variety of ground conditions. Michael started volunteering for TAC-ON in 2017 and transitioned to TACym in 2020. Talk to him about PCTL design automation, backcountry camping or sailing.
Student Fieldtrip Sponsorship

The Tunnelling Association of Canada (TAC) is pleased to offer a bursary to assist students/student groups who are participating in or organizing out-of-classroom tunnelling related events/activities, including but not limited to: student club initiatives, field trips, site visits, and TAC/ITA endorsed conferences and workshops. Applications can be submitted in English or French. Please submit your completed application to TACym Committee at tac-ym@tunnelcanada.ca.
Click here for details on upcoming events.
Click here to learn about the Undergraduate Student Scholarship.
Click here to learn about the Graduate Student Scholarship.
Click here to access the TACym webinar recordings.